Super Moderator
Staff member
Premium Member
Joined

Oct 6, 2011
Messages

5,781
Reaction score

2,134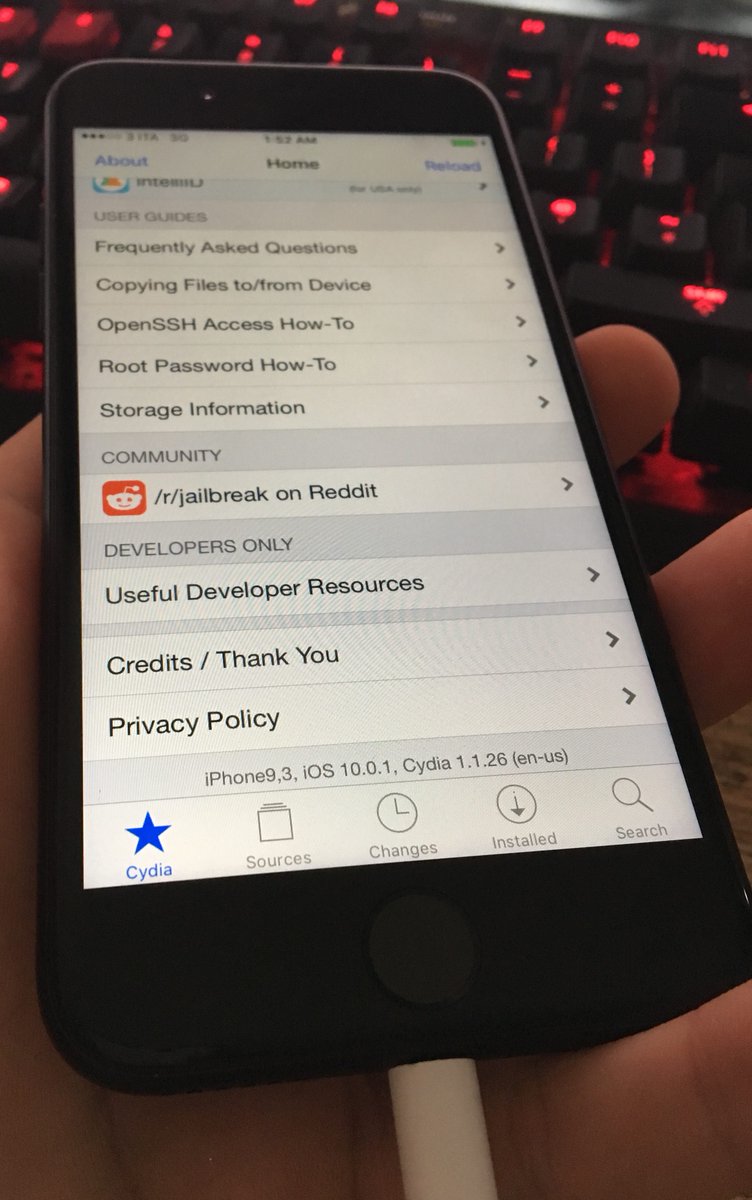 Here is some off topic news from the world of Applelandia. It looks like the new iPhone 7 has already been jailbroken. Us Android modders can really appreciate that fact for our iOS friends. iOS jailbreak doesn't give you near the control over the iPhone as we get with Root on Android, still you can download special apps and make special modifications to the phone with jailbreak.
A photo of a jailbroken iPhone 7 on iOS 10 was posted to twitter on Wednesday. Luca Tedesco the guy responsible for the jailbreak has not announced an ETA for public release. It may still need some work to make it user friendly. We know all about the waiting game in the Android Root community. Often methods need to be dumbed down for the masses to keep newbs from killing their own phones.
Tedesco has even mentioned he won't release the jailbreak for public consumption as he id doing this for personal research. With the information out there it is only a matter of time before a public jailbreak is released. Pangu which has been responsible for jailbreaks was already testing iOS 10 jailbreak back in July so surely they are getting close to a release by now.
via
@qwertyoruiopz