Regular Member
Rescue Squad
Joined

Dec 23, 2009
Messages

25,493
Reaction score

6,918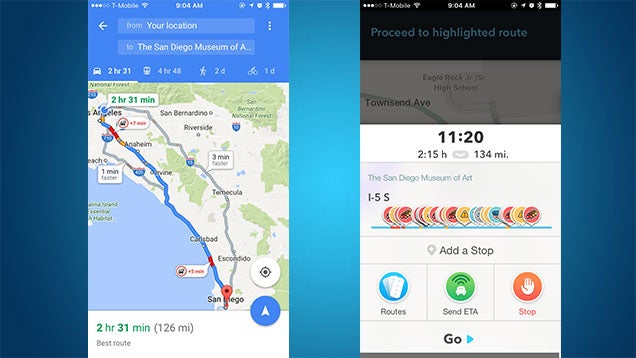 I remember using Waze for the first time back when I had the OG Droid. It was touted as the app to find speed traps, but after experiencing it heat up my battery to the point you could smell the heat coming from it I felt like it was not for me.
Over the years Waze continued to grow and eventually was purchased by Google. But for me Google Maps was my bread and butter. It was owned by Google, the interface continually improved, and overall it was just the best map app for what I needed.
But this year I may have to do a double take. I found that for longer drives Google Map is key (or if you want a basic popular route) but where it lacks is city driving. I don't know how many times I grew frustrated with Google steering me right into a traffic jam. And that is where Waze come in.
For your daily commute back and forth Waze does a better job at showing you different routes and what to expect along those routes. Example is you may have a 40 mile highway route that would normally be fastest but currently is showing an accident at the tail end that will currently turn your 30 min commute into a lot longer. Where as along the street routes you are driving 55 miles through everyday street traffic and traffic lights but is showing that you could get home in 45 mins going that way.
To me being able to make a determination before I hit the road helps as well as being able to be alerted of alternate routes to take mid commute to steer around traffic. Yes Google Maps do that as well but Waze seems to do a better job making that information known earlier so you can make your move now to merge vs right when you are slowing down because of all the brake lights in front of you.
Where Waze lack is in overall looks. I feel like Google maps look cleaner and the satellite view helps for spotting where you are at and what you are looking for. But Waze will alert you of potential hazards along your commute.
Two different apps doing similar things owned by the same company. So which app do you prefer Waze or Google Maps?