Administrator
Staff member
Joined

Oct 20, 2009
Messages

2,786
Reaction score

447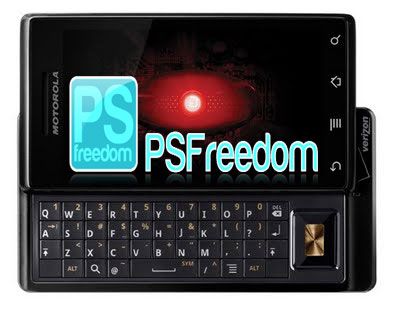 From inception the Motorola Droid has always been known as the DOES device. Hacking the Playstion 3 is now officially one more function to the Droid Does list. This is achieved with a port of PSFreedom for the Droid that implements the original PS Jailbreak exploit, based in part on reverse engineering efforts by the PSGroove project. To find out more check out the discussion already in progress on the forums here:
http://www.droidforums.net/forum/dr...your-ps3-your-droid-now.html?highlight=rivers
Check out the How-To video by forum member Rivers!
[video=youtube;wSndv_wv9Zo]http://www.youtube.com/watch?v=wSndv_wv9Zo]YouTube - PS3 Jailbreak Using Motorola Droid Tutorial[/video]
Thanks to AceDROID & MMitchell816 for heads up!
Source:
Motorola Droid - PSFreedom Wiki