[AOKP B30]GOLD Standard by C_Hale22 [BETA 0.1]
Build Version:
, by (
Theme Developer
)
Developer Last Online: Oct 2013
---
Category:

[THEME]

Build Version:
Rating:
Released: 04-08-2012 Last Update: Never Installs:

0

No support by the author.
GOLD STANDARD
by JACKSTRAW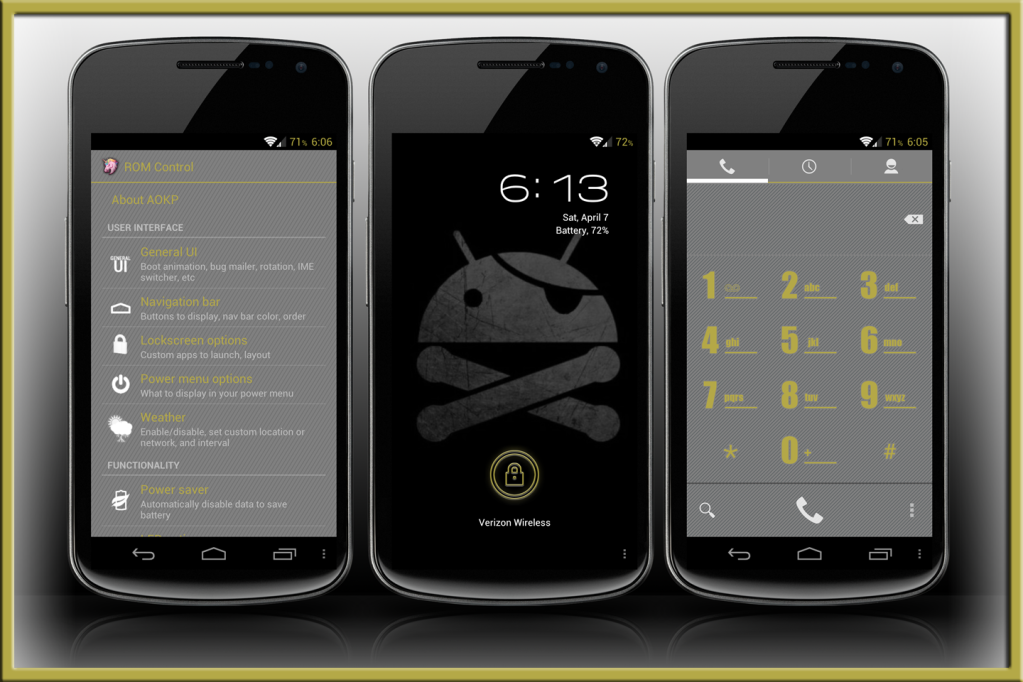 NOTE:
The "Phone.apk" and "Contacts.apk" are themed so please do the following to prevent Force Closes.
INSTRUCTIONS:
1. Before FLASHING the Gold Theme, Turn Off "T9" under "Phone Settings" by doing the following:
2. Open the
"Phone" app
.......Navigate to
Settings / Dial Pad Settings / Turn OFF T9
.
3. Next FLASH the Gold Theme.
4. Finally you can turn the "T9" setting back on if you wish.
Ive added a version without the "Phone" and "Contacts" app so you dont need to follow the instructions above.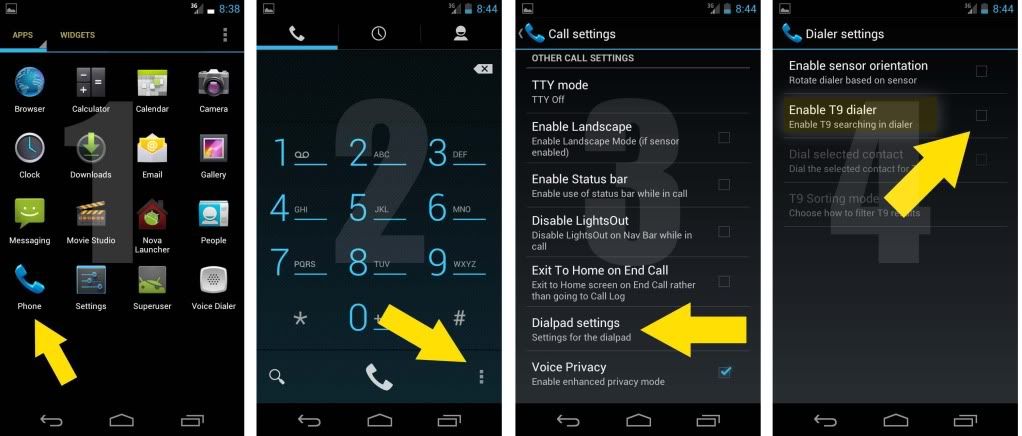 If you want the "Phone" app removed from the theme, let me know. The Phone instructions are just temporary, I will have this fixed in the next version.
BETA GOLD v0.1
DOWNLOAD
BETA GOLD v0.1 (no "Phone" and no "Contacts")
DOWNLOAD
Thanks to
nmiltner
Thanks to
nitroz
Thanks to
Bgill55
THEME INFO: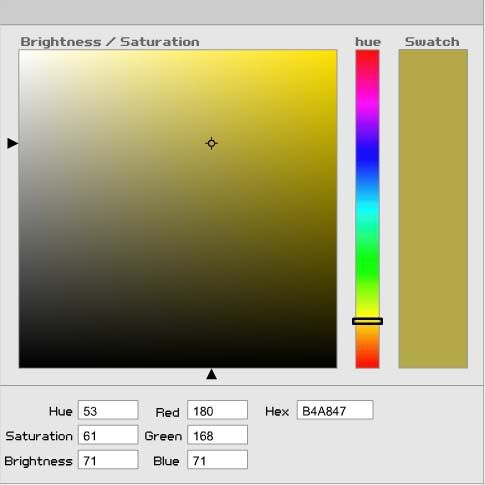 Show Your Support
This modification may not be copied, reproduced or published elsewhere without author's permission.