[ROM]-[MikRoms]-Droid Incredible HD-v2.0.4[sense 3.5 GB 2.3.5][UPDATED 11-11-11] FOR
Build Version:
, by (
Developer
)
Developer Last Online: Jan 2012
---
Category:

[ROM]

Build Version:
Rating:

(1 votes - 5.00 average)

Released: 11-11-2011 Last Update: Never Installs:

4

Theme: Custom
No support by the author.
i hope you guys enjoy this rom as much as my inc 2 users do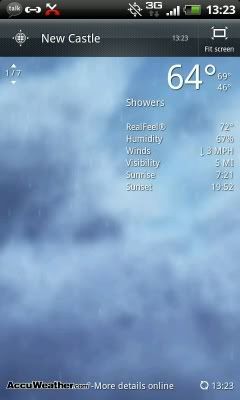 CHANGELOG
V2.0.4

still deodex
removed supercharger and screenstate scaling
went back to stock kernel(i think tinys was causing reboots for some)
fix all messed up strings like(low space)
fixed usb mount to pc the right way(sdcard and emmc mount)
added trackpad wake and unlock
added the camera volume tweak to sense 3.0 camera
fixed softkey tweak( its set to low so if you want the softkeys on more you will need to change that)
updated some market apps
added new ramscript about 130 free when settled
added new bootanimation and downanimation(there are in data local)
there ismore i just dont remember right now
rom is alot more stable to me
Full wipe is required!!!!

V2.0.3

Fixed USB mount(& emmc to pc)
Deodex(odex again once its bug free)
Removed screen state scaling script
added option to change columns in app drawer
added volume wake option
added super scroll option for rosie
Option to remove txt from navbar
added resized quicklaunch widget (much better)
theres 2 tweaks that were added i need to fix and they are (softkey tweak & camera volume key plz dont report they dont work i am aware)

Note: I took out a lot of the apks I thought where least important to help with your ram issues but I'm posting a patch for them to be added back if you want them.... FULL WIPE GUYS.... I'll be posting mods and such later

v2.0.1

odexed(fast as hell)
added custom Supercharger by default
added custom zipalign script
updated ramscript
custom screenstate script
added my own system tweak script
sdcard read ahead script
added ext 4 support for data and cache(thanks Jermaine)
fixed 720p super smooth(remember who did it first im sure itll end up on other roms)
added panorama and hdr
rebuilt entire rom
new tweaks switch to bliss rosie in tweaks
fixed prob with widgets with bliss rosie
added stock skins
hub works
alot more but i have to leave ill add more later



v2.0.0

new base Sensation XL/runnymede
NO MORE DATA DROPS
added adrenylin tweaks
back to stock kernel for now (tinys breaks USB mount)
Deodexed
zipaligned on boot
SDcard speed tweak
fixed camcorder works great now( No 720p as of now WIP)
all languages removed except english
highly optimized
added all the Tweaks original base had(now when you select a app for right rosie button it will change the name to that app)
No more data bugs
HUB fixed
autobrightness fixed
added more speed tweaks(Trust me you will notice)
added quicklaunch by default(Its in widget list "Shorcuts and clock")
added option to switch to bliss rosie on the fly steps as follows ( go into setting/applications/all) find "HTCsense" tap it scroll down till you see "clear defaults" tap it then "press home key" and the option to switch rosie will pop up
small update but needed and worth it
full wipe guys!!!!! hopefully nothing big pops up bug wise and the rest will be flashover

all together great rom
full wipe is required!!!!!

v 1.0.5

Fixed beats
Added option to switch to ASOP/Honeycomb lockscreens
Added 4 in 1 reboot to quicksettings
adjusted autobrightness
Wipe Caches only


v 1.0.4

fixed EMMC mount to P.c.
deodex(for now)
All apks Optimized and repackaged for speed and better ram
ziapaligned on boot
went back to white background on quick settings
added more quick settings (you can now toggle all media volumes by tapping the volume icon on the menu,wireless adb,rebootmenu, and so on)
added beats back in its now enabled with all sound effects
modified the framework to run off of VZW network and the following verizon services
Rewrote all default settings to be verizon specific
Modified data driver to work on cdma only(for better connection till i rewrite the framework for WORLD later on
Myverizon
Visual Voicemail
Backup Assistant
3G Hotspot
​Modified the data partition to support system apps for easy removal by uninstalling(all all verizon apks and other bloat can be uninstalled from settings)
Fixed Auto Brightness(old battery mods will break this)
Updated all market apps
Rebuilt the entire file system
Took out Locations nothing but a space and memory hog
Removed a lot of useless apks
Took out pen
took out debug
Added Netflix
Added mybackup root
Added mikroms maxathon browser
Added our custom rosie with miktab
Took out beta SU and added official version
added newer DSPmanger from CM7
all i can remember right now im sure theres more

v 1.0.3
fixed EMMC music for sure this time
added sense 3.0 panorama cam
added my all in one music mod
fixed browser streaming(still not perfect but works better im still working on it
took out htc location Laptua(useless)
shrunk down file size
small update but needed because of emmc music
ill will be updating regularly you can count on it we will be bug free soon
FULL WIPE THIS TIME GUYS THEN NEXT UPDATE FLASHOVER

v1.0.2
Fixed mms
fixed emmc music
added speed tweaks to framework
added more options to rcmix tweaks
fixed browser tabs
fixed notification not clearing
took out gps crosshair
fixed streaming video while using headset

V1.0.0
comepletely rebuilt
added quick settings(inverted by default)
added coding from rcmix(tweaks in settingsits amazing you dont need mods with this it does it all right there)
examples of tweaks
rosie remaps
change battery colors and sizes(plus add percent)
adjust auto brightness
personalize quick settings to your liking
the list goes on and on you will see for yourself tho
added new ramsript for better ram management
updated build prop and updater script
rewrote default settings for US
added better battery calibration on first boot
took out deamon controller
added more sound drivers
Features
Gingerbread 2.3.5
Sense 3.5
advanced power menu
beats by dre audio
3D homescreen option
stock inc2 ginger 2.3.4 kernel
complete ruu
Credits
Cappychimp and remix for base
HTC love you guys
and of course google
What Works
Emmc music
3.5 weather
all original apks
WIFI
Blutooth
GPS
usb mount-[EMMC Mount]
careusel
camera
audio
mic
mms
just about everything... now i only spent an hour on this today so i might have missed something.... i built it for inc 2 twice today,inc 1,and evo so it all started to run together lol... not sure if ill update but just like DHD you are all welcome to build off of this for the community... well enough talk here you go
Show Your Support
This modification may not be copied, reproduced or published elsewhere without author's permission.