***Theme*** Invertense for Incredible2HD Rls 1.1
Build Version:
, by (
Theme Developer
)
Developer Last Online: Jan 2014
---
Category:

[THEME]

Build Version:
Rating:
Released: 12-19-2011 Last Update: Never Installs:

0

No support by the author.
Invertense Blue
Whats Themed

Framework
Htc Resources
Browser
Gmail
Htc Contacts
Htc Dialer
Music
Mail
Messaging
SystemUI
Gtalk
Task Manager
Desk Clock
Usb Mount

Screenshots
​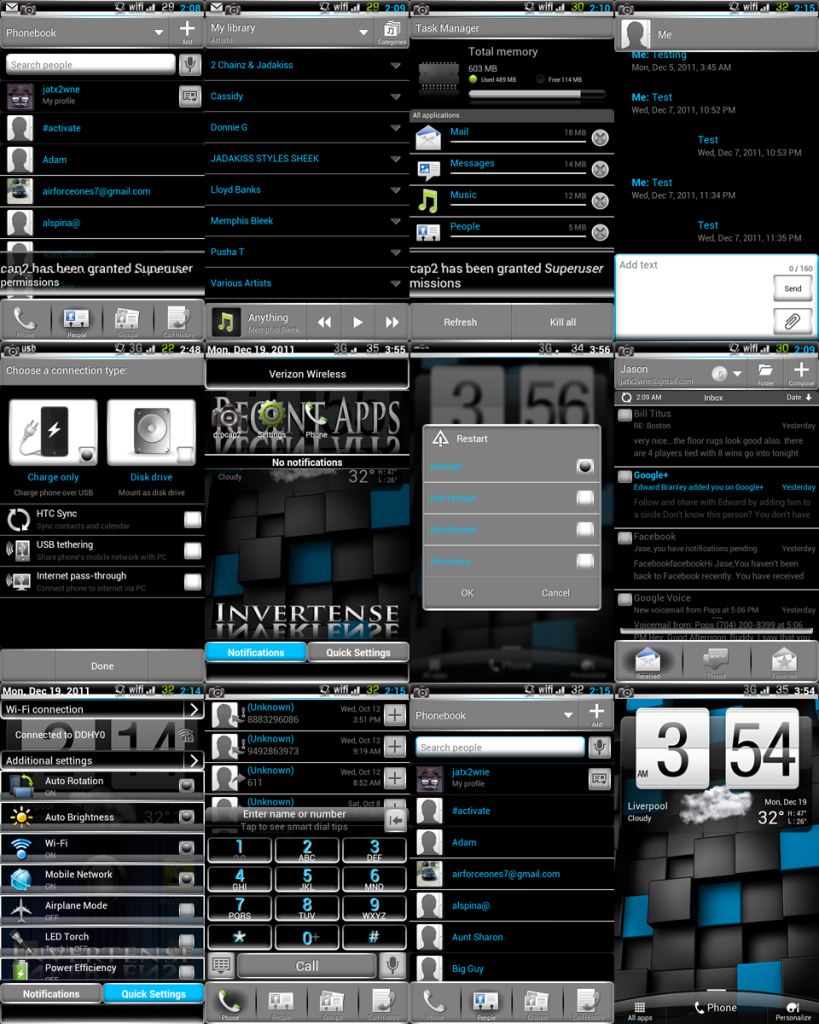 Download Link

Invertense Blue

Install instructions:
Make a backup first(totally up to you but dont blame me if you dont) Simply download the theme, move zip to your sdcard, then boot into recovery and install zip.
Disclaimer:
While this theme has been tested by myself and others I take no responsibility for what you choose to do with your phone, with that said I hope you enjoy the theme and I look forward to feedback and suggestions. Also while I have no issues whatsoever with linking back to this thread please do not post this elsewhere nor take any of my work without atleast asking. I have no issues helping anyone who asks.

Credits: Newt for building a great rom, ecsnead and BBoy for inverting gmail, and the whole android community in general also big thanks to Pol45 and Tylerawhon for there testing.
Show Your Support
If you like this modification support the author by donating.
This modification may not be copied, reproduced or published elsewhere without author's permission.