Simple Swagger
Build Version:
, by (
Theme Developer
)
Developer Last Online: Jan 2014
---
Category:

[THEME]

Build Version:
Rating:
Released: 05-28-2012 Last Update: Never Installs:

0

Theme: Custom Compiled From: Source
Supported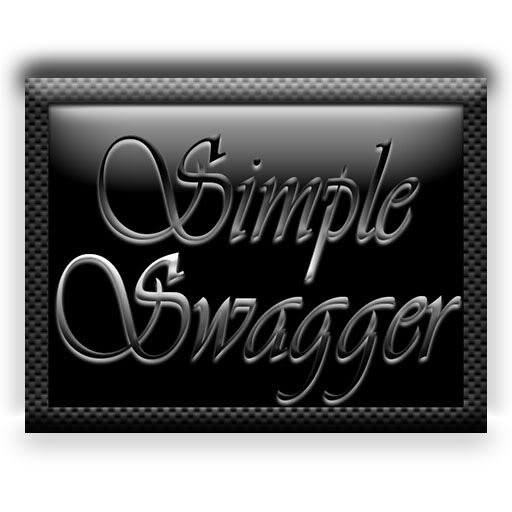 CM9 Theme Chooser Theme


This theme is for xhdpi and hdpi devices only You must be running a rom that has theme chooser like CM9, AOKP, Gummy or any other rom with theme chooser.


Features
Apex theme currently with about 40 icons
ADW theme currently with about 40 icons
Wallpaper picker currently with 5 wallpapers
Complete theme that includes most all system apps and various third party apps
App with the ability contact me, choose wallpapers, apply t-mobile themes and apply launcher themes.
All of these will be expanded upon in time I work on this almost daily

When applying the theme you may recieve a dialog stating this theme is missing assets for your device, this is OK, it is not an issue with the theme, apply theme anyway reboot and enjoy.


Install Instructions
1. Install apk
2. Go to theme chooser select system theme and reboot
3. Go to theme chooser select simple swagger and reboot
4. Enjoy the theme


I cant respond to market comments so if you are having any issues please feel free to email me or contact me via twitter, you can do both these actions from right inside the app.


Thanks to haxzmatic for providing a source to work from when theme chooser first began with CM7, also thanks to the whole andoid community especially those who have helped me along this themeing path and anyone who has ever used/uses my work.
** I truly appreciate anyone who supports my work so thank you for downloading and if you like theme let me know by leaving good comments. Also I would like for everyone to be happy with there purchase so please any issues you have contact me and I will do what I can to fix the issue as quickly as possible. Again thank you for your support.**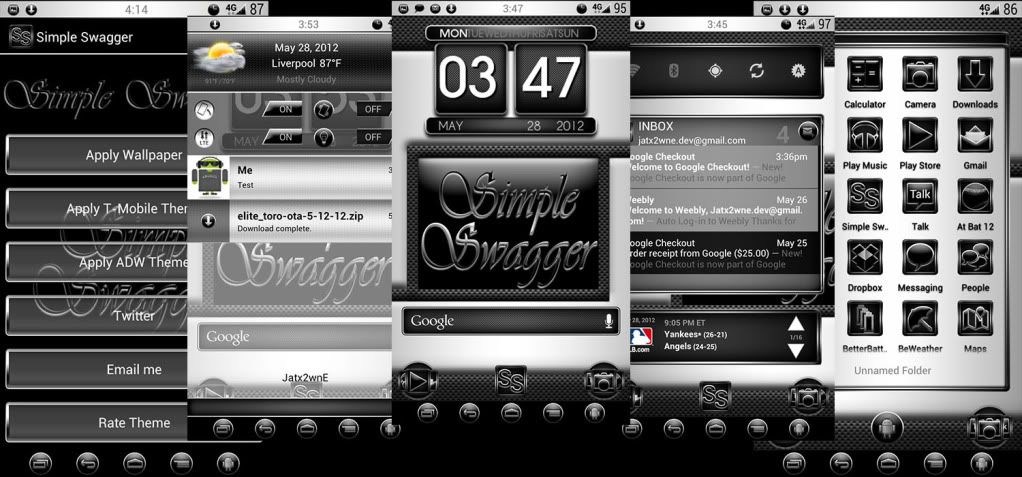 Show Your Support
If you like this modification support the author by donating.
This modification may not be copied, reproduced or published elsewhere without author's permission.