Sense 2.2 booted on droid.....full wifi
Build Version: 2.2
, by (
Developer
)
Developer Last Online: Sep 2011
---
Category:

[ROM]

Build Version: 2.2
Rating:

(10 votes - 5.00 average)

Released: 07-31-2010 Last Update: Never Installs:

0

Theme: Custom
No support by the author.
SUBSCRIBE TO THIS THREAD TO RECEIVE EMAIL UPDATES
Here we have 2 senseui ports for the droid1. most of the hardware works at this stage, ppp/data/3g is broken as well as camera and bluetooth, everything else is working.
THANKS:
eeaarrll(mass storage code)
dexter_nlb(fixwireless_db, usb_mass_storage_fix(not needed but the lights help
), init_prep_keypad.sh, some init.* services I used from you)
vilord&dzo(htcgeneric_ril source)
p3droid(kernel source)
foobar(for your modem.apk(that i still need to get working))
htc&motorola(for all the hell you have made this)
what works:
audio
egl(opengl)-----ummm sort of
accelerometer
battery reading
slide out keyboard(no backlight)(period, comma, spacebar bug)
sdcard(mass storage mode with scripts(mass/unmass))
compcache/swap
calls/sms
wifi (FULLY WORKING NOW)
market works intermittently
gtalk
gmail
google maps
network location(accurate to 60m)
what doesnt:
data
gps
bluetooth
camera
changelog:
v0.000000001(lol)
based off of evo 2.2 rom (avasense rom)
v0.000000002
now based off of incredible 2.2 update
fixed sdcard
v0.000000003
swap/compcache now work
added OClocker.apk overclocking app (by jcase of XDA)
overclocking now works(automatically oc'd to 1ghz on boot)
v0.000000004
switching between different ril libs/bins to get service functional
2 sms' sent successfully 2 recieved succcessfully(no where near stable)
v0.000000005
calls/sms now work
more stable
using generic htc ril
compcache and swap start on boot(must have swap partition as mccblk0p3)
v0.000000006
added BFS patch to the kernel
call bug still exists
2sms bug still exists
wifi works -DO NOT UNLOAD ( if it errors do adb shell rmmod tiwlan_drv )
market force closes,
google setup errors with "cannot find a reliable connection"
pop3 email works
google maps work with network location accurate to 60 meters(not sure if hardware gps is working)
mass storage mode works (THANKS eeaarrll)
v0.000000007
fixed google sign in
market works(may require a reboot or 2) updates and downloads apps (AFTER GOOGLE LOGIN REBOOT THEN MARKET WILL WORK)
keyboard bug with space, comma, and period will be looked at
http://www.jamezelle.com/myfiles/wifitest-gapps-BFS.zip
FULL WIFI PATCH
flash over the rom your on
its just a rewritten module NOT FULL ROM!
http://jamezelle.com/myfiles/fullwifi-patch-SIGNED.zip
versions v.000000008 and 9 have been omitted
v0.1(we are getting there)
based on HTC ACE dump (Desire HD)
calls sms work flawlessly
wifi works thanks dexter_nlb(used a modified version of what you did to libhardware_legacy.so)
market and google login fixed
kb bug fixed
mass storage mode works (THANKS eeaarrll) via 2 shell scripts to enable do
to disable do
Download:
www.jamezelle.com/myfiles/ACE-ALPHA3-NANDROID.zip
partition sdcard : with 512mb ext and 128mb-256swap (or it wont boot!)
Here is my current ril sourcecode www.jamezelle.com/myfiles/current-ril-source.zip if any of you devs want to help me tackle data

here also is the motoril source http://www.jamezelle.com/myfiles/mot...ril-source.zip (is essentially droid1 ril with changes for droidx)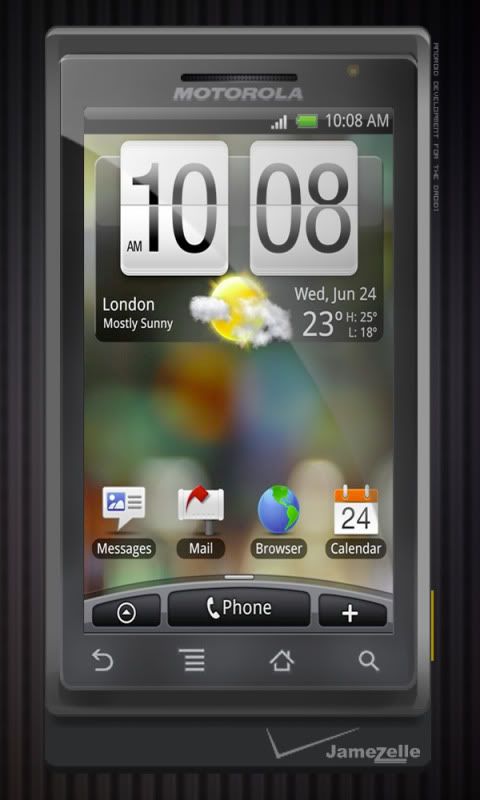 thanks JayWash for the sweet img!
i will update this thread as i fix things
hit me up on IRC @ irc.andirc.net #droid(if im not there you can also find me in #droideris)
Show Your Support
This modification may not be copied, reproduced or published elsewhere without author's permission.